5 things to take with you to the Australian Open 2021
Every professional tennis season commences with the Australian Open. Some small tennis events do start in the first week of January but nothing of which is compared to the Australian Open. In 2021, the Australian Open will be played on the outdoor hard courts (Rod Laver Arena and Margaret Court Arena) at Melbourne Park in Australia. The season will kick off from January 14th, and will end on January 27th, 2021. The tournament will feature major tennis events in both men's and women's category across several categories like singles, doubles and mixed doubles. The tennis season will also include several events like wheelchair, senior and junior.
Australian Open 2021: Attracts Hordes of Spectators
The Australian Open is one of the mega events in tennis and it indeed attracts a lot of spectators from all around the world. One can find people who come to see the players compete against one another and want to experience the energy level and adrenaline pumping. People just love sitting and enjoying the game at the Rod Laver Arena underneath the sunny blue skies at Melbourne Park in Australia. The festive atmosphere and the colourful crowd is what entices people to come here and become a part of the Australia's summer of tennis. In addition to the above, Melbourne is also known for its myriad art, culture and several musical events which gives the Australian Open a grand finish in the end.
5 things to bring at the Australian Open 2021
If you are someone who is a tennis aficionado and looking forward to visiting Australia to watch the Australian Open in 2021, then it is indeed a great start to your new year. People watch the game from the comforts of their house and really crave to witness the drama, tension and the human emotions live at the tennis court. Watching the tennis event live is really an awesome experience and one indeed feels great cheering their favorite sports person among thousand of crowds.
If you're planning to visit Melbourne Park to watch the 2021 Australian Open, then there are certain things you need to bring with yourself so that you get the best experience. Here are some of them:
1. Viewing schedule:
You should know that multiple numbers of tennis matches are played simultaneously and you need to plan beforehand which match you want to see. You are also meant to know the dates and timing of the tennis matches as to remain updated on your list. So in that respect you are advised to bring a viewing schedule with yourself and it will help you save a lot of money on the different types of program guides available for that particular day. In this way you'll be properly informed and hence you will be able to make the most of the Australian Open.

2. Protection against Sun's Rays:
Amongst all the types of cancer cases in Australia, 80% of them are from skin cancer. Skin cancer occurs when the harmful rays of the sun penetrate the upper epidermis layer of the skin when the body is exposed to the open for a very long period of time. When you will be watching the match in the Melbourne Park, you will be exposed to the harmful rays of the Sun regardless of the skin type and texture. If you don't want to become the next victim of skin cancer, it is imperative that you protect the skin and you will be safeguarded properly.

3. Dress According to the Occasion
You should know that it is summer season in Australia when this tennis mega event takes place at Melbourne Park. So if you don't want to become another victim of deceptively sweltering summer temperature, you are advised to dress properly. Make sure that your dress is not very tight and have the accessories with it. It is always recommended to wear light colored clothes preferably sleeveless ones because it can ward off the heat inside. Don't forget to bring with yourself a good pair of sunglasses and a hat so that you can experience the game without any type of hassles.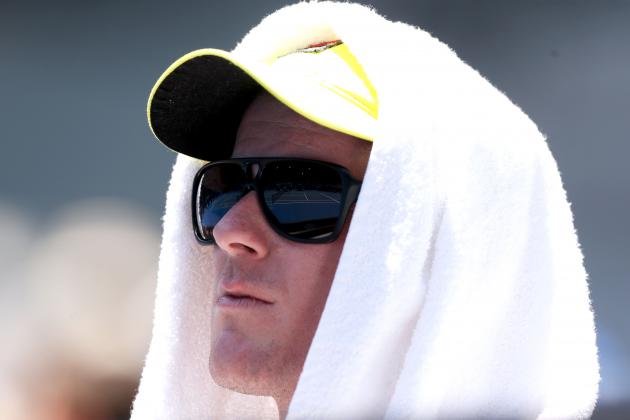 4. Bring Food and Drink
The ground authorities at the tennis court in Melbourne Park can charge exorbitant amount of money for the food and drinks. One bottle of water can cost $4 while a small box of sandwich and other junk food can cost you minimum of $10. Such hefty price range of food can definitely leave someone's pocket empty and if you want to avoid this financial dilemma, then you're recommended to bring your own drinking water and snacks.
5. Hold on your ticket
The last and the most important thing that you need to bring with yourself is the ground pass or ticket at the tennis court otherwise you will not be permitted inside. People plan a lot and in such excitement, people tend to forget to bring their ticket with themselves thereby throwing water to all the merriment. So before you check out from your home to go to the tennis court, double check whether you have brought the ticked with yourself or not. If you still don't have your ticket get yours at Queen of tickets before they're gone.
Prohibited items not allowed inside Tennis Court
For the comfort and safety of the players, the tennis authorities under the Crowd Management Act 2003 prohibit certain items from being taken inside the Melbourne Park. You need to make sure that you don't bring out the following items with yourself when watching the 2021 Australian Open:
1. Whistles and laser pointers
2. Musical instruments
3. Helium balloons
4. Handy cams & video camera
5. Audio recorder
6. Animals
7. Alcohol
8. Any item that can be used as a weapon
9. Unauthorised marketing/advertising material
10. Strollers and prams
11. Rollerblades and skateboards
12. Stools and chairs